Traveling abroad can be an exciting experience, but obtaining a visa can be daunting. If you're applying for a visa and need proof of your travel itinerary, you may wonder how to make a flight reservation for visa application purposes.
This reservation proves to the embassy or consulate that you have a return ticket and intend to depart within the given period of time.
It's no secret that obtaining a visa can be complicated and often unpredictable. Even with meticulous preparation, there's always a chance that your application may not be approved, resulting in the loss of your hard-earned money.
Fortunately, there are ways to minimize this risk when making flight reservations for your visa application. Whether you're applying for a tourist, business, or student visa, these tips will help you quickly navigate the flight reservation process while minimizing financial risk.
By following these strategies, you can confidently secure your flight reservation and move forward with your travel plans while protecting yourself from potential losses.
So let's start finding different options for flight reservations for your visa application.
Strategies for Navigating the Flight Reservation for Visa Applications
One effective strategy is to avoid paying in full for your flight reservation. Instead, you can reserve your flight through various means, such as holding a reservation without payment, booking a refundable ticket, or purchasing travel insurance that covers trip cancellations.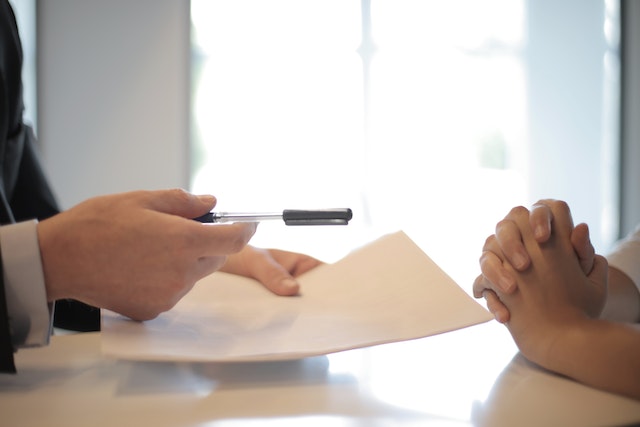 These options provide flexibility and allow you to make changes or cancel your reservation without losing all of your funds.
Disclaimer: As part of our commitment to providing comprehensive information, we will present various methods for achieving a particular goal.
Even though all methods will be presented objectively, some may not be recommended due to potential risks or adverse effects. Therefore, we advise that any presented method should be attempted at your discretion and risk.
1. Buy Refundable Tickets
When applying for a visa, one of the requirements is often proof of travel arrangements. However, this can be tricky if you are unsure of your plans or need flexibility in your itinerary due to delays in the visa application process.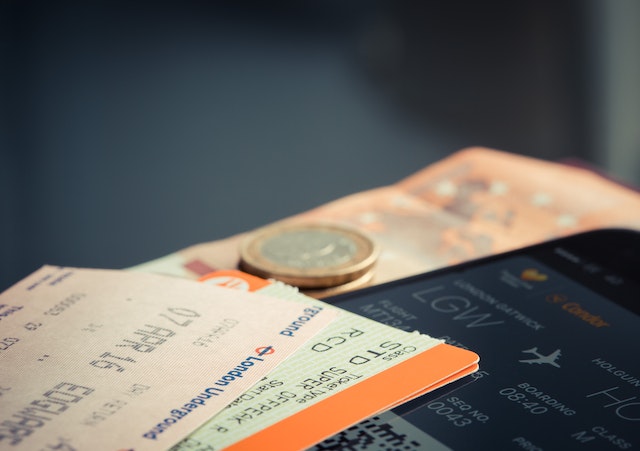 One solution is to purchase refundable tickets that allow for changes or cancellations without penalty. While these tickets may be slightly more expensive than non-refundable options, they offer peace of mind and can save you money in the long run if your plans change unexpectedly.
Once your visa application process is complete, you can return these tickets or change the dates without paying additional charges.
2. Work With Local Travel Agents
If you are unsure how to obtain a confirmed flight itinerary for your visa application, working with a local travel agent can be helpful. Travel agents can access various booking systems and quickly and efficiently provide you with the necessary documentation for your visa application.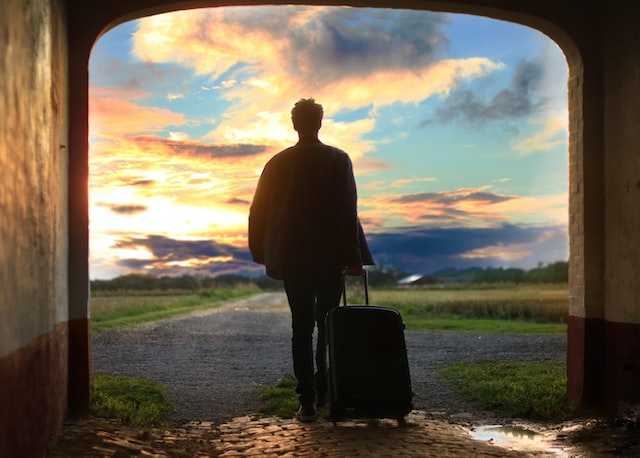 While they may charge a small fee for this service, it can save you time and hassle in the long run. Additionally, travel agents can offer valuable advice on travel arrangements and potential issues that may arise during your trip-planning process.
3. Check with Travel Websites
In addition to working with a travel agent, several online resources offer the option to hold flight bookings for free. For instance, popular travel websites like Yatra and Expedia allow you to reserve your flight itinerary without payment for a certain time.

This can be extremely helpful if you need time to finalize your plans or wait for other visa application requirements to be fulfilled. However, not all flights and airlines offer this option, so it's best to research and compare different options before making any decisions.
4. Dummy Tickets (Not Recommended)
It is worth noting that generating dummy tickets is another method that some people use for visa applications. However, it's important to remember that this approach may be unreliable.
Personally, I will not recommend it, as there is a risk of your visa being rejected if the Visa officer cannot verify your PNR with the airline. Therefore, it's always best to opt for legitimate documentation and avoid potential complications during the visa application process.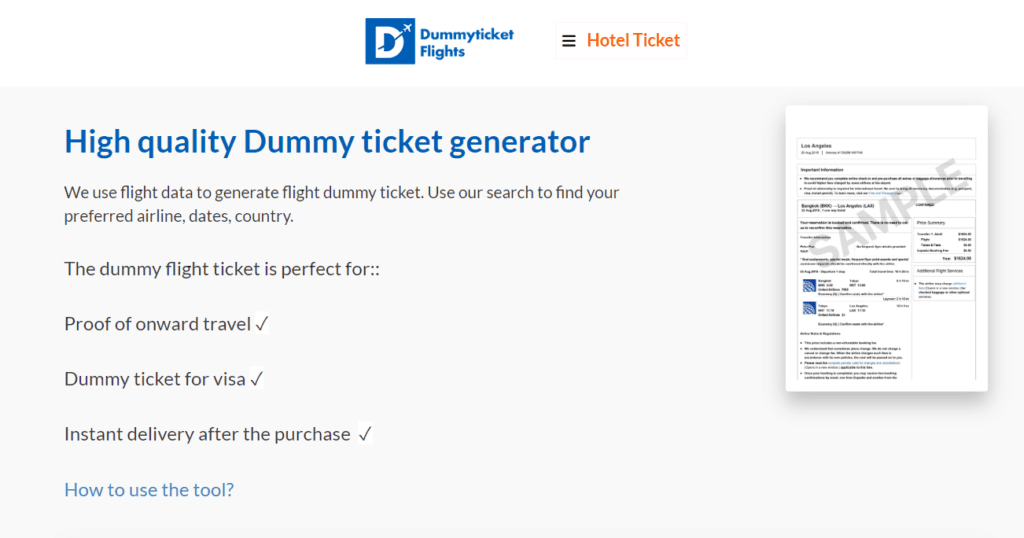 If you still want to create a dummy ticket for your visa application, there's no need to go through the hassle of creating one yourself. A website called Dummy-Tickets. flights offer a convenient solution by providing live, valid, and verifiable PNRs for only a few dollars.
It means you can have peace of mind knowing that your documentation is legitimate and approved by airlines. With such an affordable price point, it makes sense to take advantage of this service rather than risk rejection due to an invalid or fake ticket. Plus, it saves you time and effort in the long run.
5. Use Your Miles
This method suits you if you are a frequent flyer or know someone like this. Using your miles to book your flight can be an excellent option. In addition to saving you money, this ensures that your ticket is legitimate and approved by the airline.
Moreover, most frequent flyer programs allow you to cancel your award flight almost up to one day before your intended day of travel, giving you more flexibility in case of any unexpected changes in plans.

This feature can provide peace of mind knowing that you're not locked into a specific itinerary and have some leeway if necessary. So, if you have enough miles saved up, consider using them for your next trip and enjoy the benefits of this convenient option.
6. Flight Reservation Service Providers
What I like is the convenience of flight reservation service providers. I have personally experienced the benefits of websites such as toponwardticket.com and flyinghelpline.com.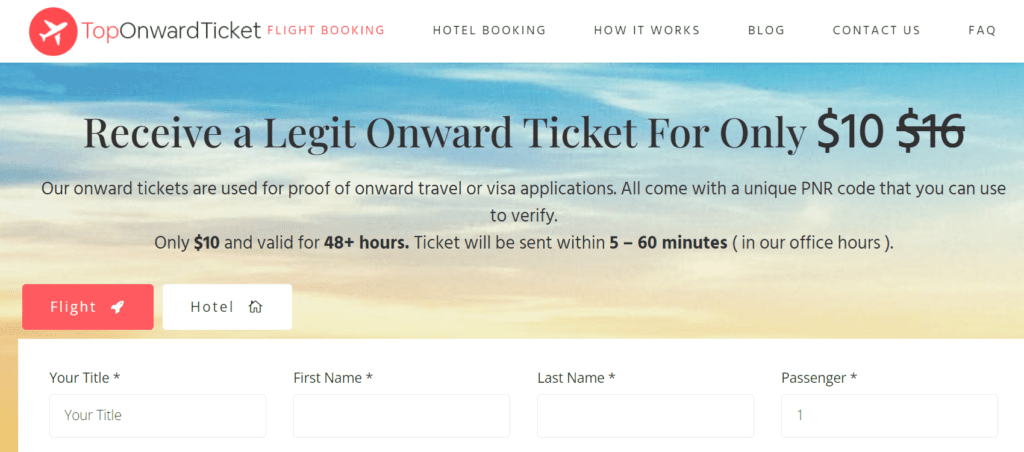 These travel agents or websites offer the facility of verifiable flight reservations for a minimal fee, which is a great option when applying for visas or other travel documentation that require proof of onward travel.
In my experience, I found the process to be straightforward and efficient. The websites were easy to navigate and provided clear instructions on obtaining a verifiable flight reservation. Once I submitted my request, I received confirmation within a few hours, along with all the necessary details for my visa application.
This saved me time and money compared to booking an actual ticket that may have been canceled or changed due to unforeseen circumstances.
Wrapping Up
In conclusion, making a flight reservation for a visa application can be daunting, especially when you're unsure where to start. However, with the right information and tools, it doesn't have to be a stressful experience.
Firstly, it's important to understand what type of flight reservation is required for your specific visa application. Some applications require an actual ticket purchase, while others only need a verifiable reservation. Once you've determined this, you can start exploring your options.
Many travel agents and websites offer verifiable flight reservations for a minimal fee. These services provide convenience and peace of mind knowing that you have met the requirements for your visa application without having to spend a significant amount on an actual ticket.
When using these services, it's essential to ensure the reservation is valid and meets all the requirements outlined by the embassy or consulate. Double-checking these details can save time and prevent potential issues during the visa application process.
Overall, Making a flight reservation for a visa application doesn't have to be complicated or expensive. With careful research and attention to detail, you can easily obtain the necessary documentation required for your travels abroad.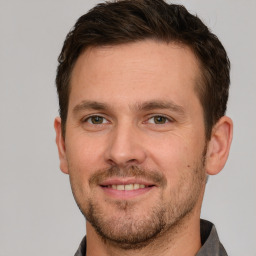 John Edward is an avid airline enthusiast and passionate blogger dedicated to sharing his love for aviation with others. With extensive airline industry knowledge, John's insightful blog posts cover various topics, from airline reviews and travel tips to industry news and updates. His engaging writing style and deep understanding of aviation make his blog a go-to resource for travelers and enthusiasts.