Book Domestic Flights in Canada
To book domestic flights in Canada, you can easily use various online travel agencies or visit the official websites of airlines. It's important to compare prices and check for any restrictions or requirements related to COVID-19 before booking your flights. Additionally, ensure all necessary travel documents, such as a passport or valid identification, are ready for your trip.
Some of Canada's most popular airlines for domestic flights include Air Canada, WestJet, Flair Airlines, Porter Airlines, and Swoop. These airlines operate flights to various destinations within Canada and offer a range of services to their passengers.
Air Canada and WestJet are the two largest airlines in Canada and offer extensive domestic and international networks. Flair Airlines, Porter Airlines, and Swoop are low-cost carriers providing affordable domestic travel options in Canada.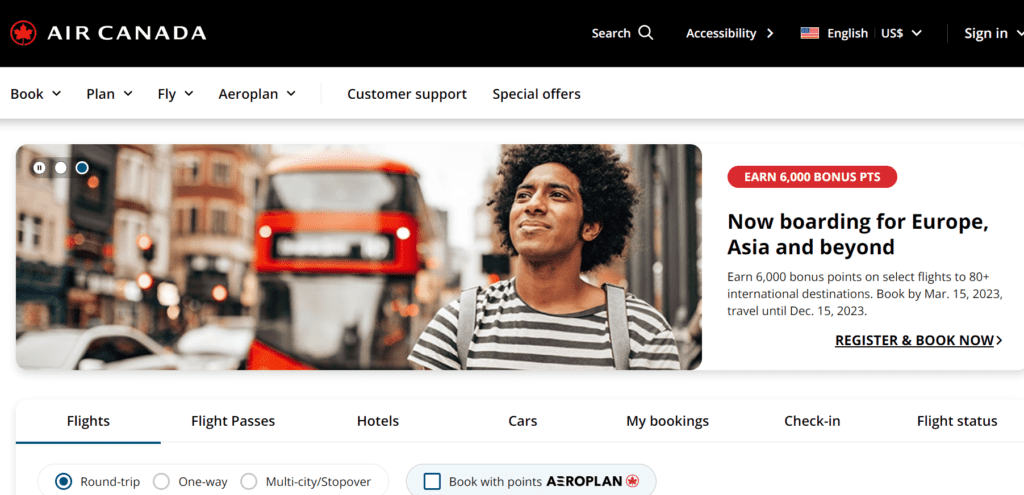 Air Canada is one of Canada's major airlines, offering a wide range of domestic flights nationwide. Their domestic flights connect major Canadian cities such as Toronto, Montreal, Vancouver, Calgary, and Ottawa, as well as smaller regional airports.
Air Canada's domestic flights offer various cabin classes, including economy, premium economy, and business class, with in-flight entertainment and meal options available on select flights.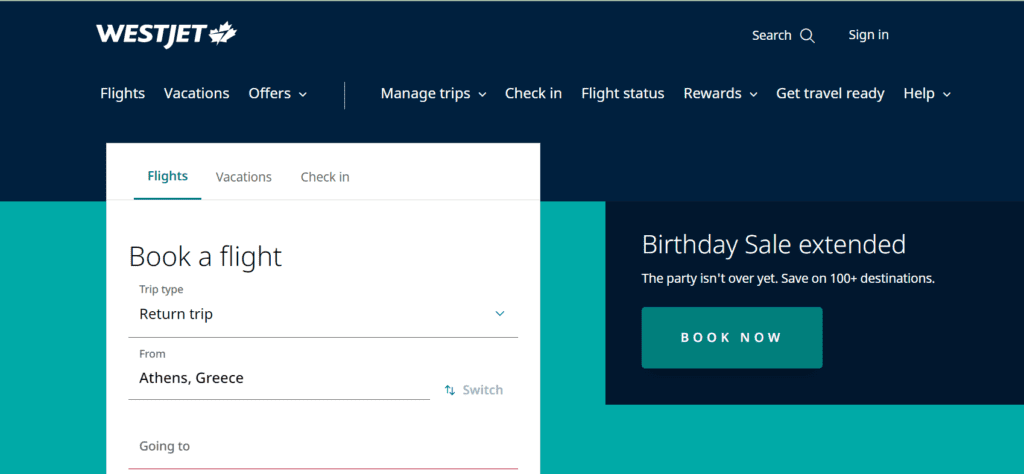 WestJet is a Canadian airline that offers domestic flights within Canada. They operate flights to over 100 destinations across the country, including major cities like Toronto, Vancouver, Calgary, and Montreal.
WestJet is known for its friendly customer service, affordable prices, and comfortable cabin experience. They offer a range of fare options to suit different travel needs and budgets. Their frequent flyer program, WestJet Rewards, allows passengers to earn and redeem points for flights and other travel-related expenses.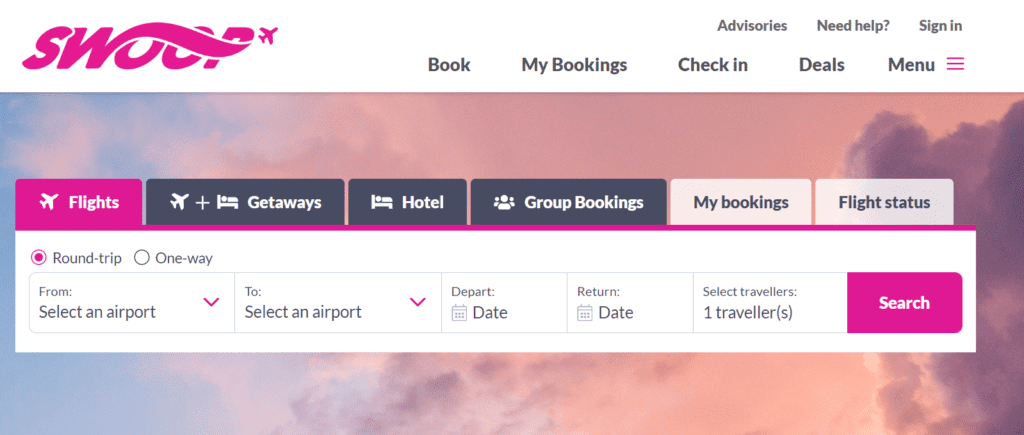 Swoop is a Canadian ultra-low-cost airline that operates domestic flights within Canada. It was founded in 2018 and is a subsidiary of WestJet Airlines. It offers affordable air travel options for passengers, including unbundled fares that allow travelers to only pay for the services they need.
The airline operates a Boeing 737-800 aircraft fleet and currently serves over 20 destinations across Canada. Swoop aims to provide passengers with a hassle-free and affordable travel experience.

Flair Air is a low-cost Canadian airline that offers domestic flights to several destinations within Canada. With its focus on affordability and convenience, Flair Air operates a fleet of Boeing 737-800 aircraft and offers a range of services to cater to the needs of budget-conscious travelers.
Passengers can choose from various fare options and add-ons, such as seat selection and baggage allowance, to customize their travel experience. Overall, Flair Air provides an accessible and affordable option for those looking to travel within Canada.