Have you ever wondered what happens between booking a flight and actually taking off? Well, it all starts with a flight reservation.
A flight reservation is an essential part of air travel that allows you to secure a seat on a particular flight. It also serves as a confirmation of your intention to travel.
In this article, we'll explore the ins and outs of flight reservations, including why they're necessary and what to know to begin your journey off to a smooth start.
Let's explore what a flight reservation is and all it entails.
Flight Reservation: What Does It Mean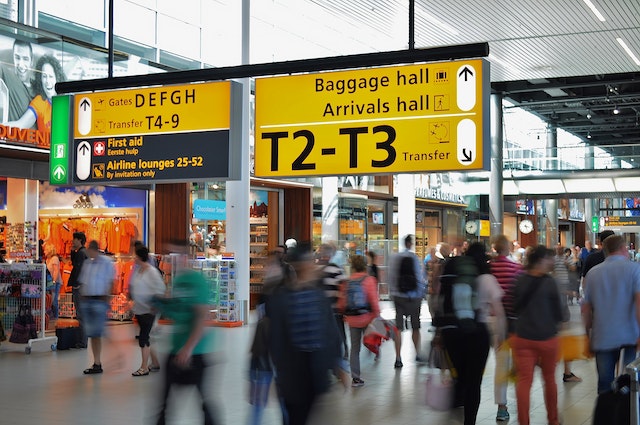 Flight reservation is booking a seat on an airplane for a specific flight. It confirms the passenger's intention to travel and guarantees a seat available on the chosen flight.
A flight reservation typically includes the passenger's name, flight number, travel dates, and other relevant details related to the itinerary. The type of ticket purchased will determine the specifics of the passenger's travel experience and what services can be expected during the journey.
When reserving a flight, passengers will usually specify the date of travel, number of passengers, and cabin class. Depending on the airline, customers may also be able to add additional services for an additional fee. These might include priority boarding, extra legroom, or excess baggage allowance.
How Does a Flight Reservation Work
First of all, you need to select your travel dates and destinations. Once you have done this, booking a flight reservation is next. In this step, you choose your preferred airline and fare class, entering all your personal information, such as name, address, phone number, and email. You will also need to provide payment information to complete the booking.
Your flight details will be emailed to you once payment has been received. It will include the airline, flight number, departure and arrival times, terminal numbers, and your assigned seat number. It is important to keep this information handy at the airport for check-in.
If you have booked a round-trip ticket, you may need to re-enter your reservation information during the return journey. You should also be aware that most airlines require you to present valid photo identification at the airport for check-in and boarding.
Finally, it's always a good idea to arrive at the airport early and double-check your flight details on the day of travel. As a result, You will arrive at your destination on time without hiccups.
Can a Flight Reservation Be Canceled or Modified
Yes, most airlines allow their passengers to cancel or modify their reservations. Depending on the airline, fees may apply when canceling or modifying a reservation. The amount of the fee can vary based on the airline, the type of ticket, and the timing of the change or cancellation.
Sometimes, a ticket may be non-refundable or non-changeable, meaning the passenger cannot modify or cancel the reservation without forfeiting the ticket's cost. A voucher or credit may also be available if you cancel a reservation.
You should consult your airline's terms and conditions for specific information about how you can cancel or modify your flight booking.
Whenever you cannot find answers to your questions, contact your airline directly. You can ask them for guidance and help with any adjustments or cancellations that may be needed.
What Are the Benefits of Making a Flight Reservation in Advance
Making a flight reservation in advance has numerous benefits. A few of them are listed below.
Better prices: Generally, flights tend to be less expensive when you book in advance. As the departure date gets closer, airlines tend to increase their prices.
More availability: Booking in advance gives you a wider selection of flights and seats. When you wait until the last minute to book, you may find that the flights are already sold out or that the remaining seats are in less desirable locations.
Peace of mind: When your flights are booked in advance, you can relax and focus on other aspects of your trip. You won't have to worry about whether you'll be able to find a flight that fits your schedule or whether the flight will be sold out.
Time savings: By booking in advance, you can save time at the airport. You won't have to wait long hours to buy tickets or check-in for your flight.
Flexibility: Many airlines allow you to make changes to your reservation if you need to, such as changing the date or time of your flight. If you book in advance, you may have more options if you need to make changes.
Overall, booking your flight in advance can save you money, give you more options, and provide peace of mind for your trip.
Are There Any Restrictions or Limitations to Flight Reservations
Yes, there are limitations and restrictions to flight reservations. Depending on the airline, different restrictions may apply when making a reservation.
For example, some airlines may have a minimum or maximum number of passengers that can be booked in one reservation; other airlines may limit the number of days in advance you can book your flight, and others may require specific payment methods.
Some airlines may require you to specify the origin and destination airports when making a reservation, while others may have more flexible policies. It is important to check with your airline before booking to ensure all the necessary restrictions are followed.
Knowing any fees or taxes associated with the reservation is also important. Airline companies generally have a variety of fees and taxes that can increase the cost of your ticket, so it is best to double-check with the airline before booking.
Additionally, many airlines require passengers to pay for their tickets in full at the time of reservation, though some may offer the option to pay a deposit and then pay the rest later.
Last but not least, all flight reservations are subject to availability and change. Airlines can quickly sell out of certain flights or routes, so booking as soon as possible is best if you have a particular itinerary in mind.
Finally, airlines may change their flight schedules due to operational or weather conditions, so it is important to check with the airline and/or your travel agent before making a reservation.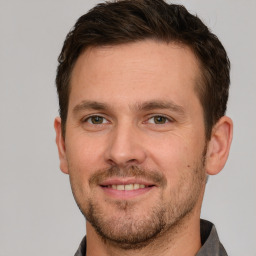 John Edward is an avid airline enthusiast and passionate blogger dedicated to sharing his love for aviation with others. With extensive airline industry knowledge, John's insightful blog posts cover various topics, from airline reviews and travel tips to industry news and updates. His engaging writing style and deep understanding of aviation make his blog a go-to resource for travelers and enthusiasts.