At Getairline.ca, we are proud to work with various reputable Canadian airlines that offer domestic and international flights. Our partnerships give our customers a diverse selection of destinations, competitive pricing, and a seamless booking experience.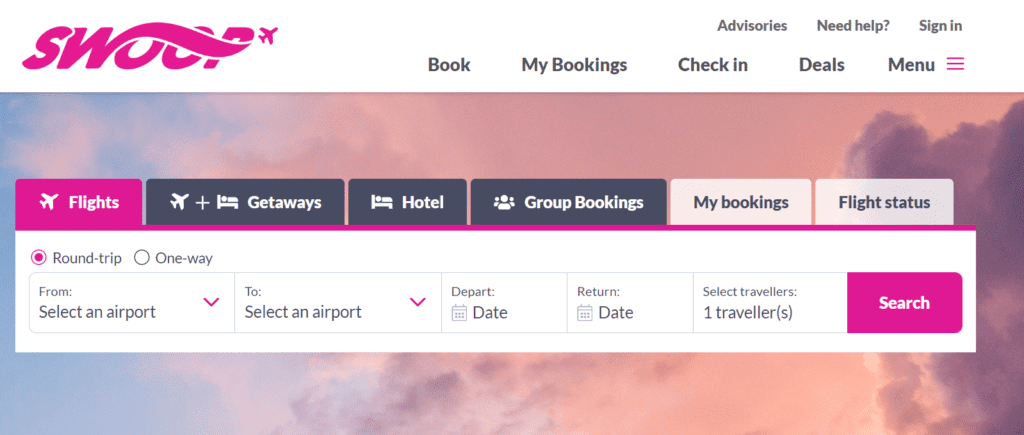 Swoop Airlines, a Canadian ultra-low-cost carrier, offers affordable, no-frills air travel focusing on efficiency and customer satisfaction. Known for its vibrant purple livery, Swoop boasts a young, fuel-efficient fleet of Boeing 737 aircraft. 
With a simplified fare structure, passengers can customize their experience by choosing from a range of optional add-ons. Swoop's expanding network connects various destinations across Canada, the U.S., Mexico, and the Caribbean, making it an attractive choice for budget-conscious travelers.

Flair Airlines, a Canadian ultra-low-cost carrier, offers passengers affordable air travel without compromising safety or quality. With a modern fleet of fuel-efficient aircraft, Flair provides eco-friendly transportation options. 
Their streamlined booking process, transparent fee structure, and customizable travel packages cater to diverse needs. Onboard, passengers enjoy comfortable seating and purchase on-demand snacks and beverages. 
Flair Airlines' innovative approach to budget travel makes flying accessible and convenient for all.
Porter Airlines is a regional carrier specializing in short-haul flights that offers convenient and hassle-free travel between Canadian cities and select U.S. destinations. With complimentary in-flight snacks and beverages and a comfortable lounge experience, Porter provides a touch of luxury at an affordable price.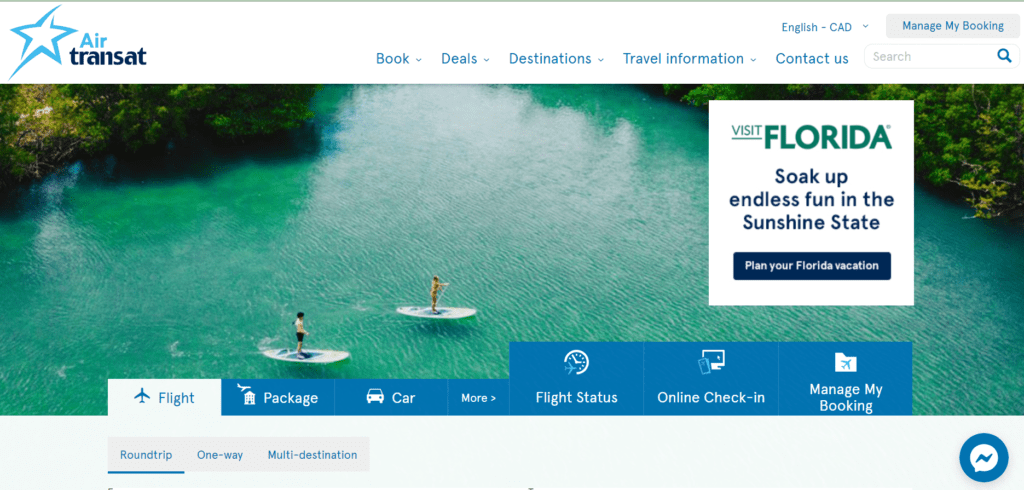 As a leisure airline, Air Transat specializes in offering vacation packages and flights to popular sun destinations. With a focus on customer service and in-flight comfort, Air Transat ensures that your holiday starts when you board the plane.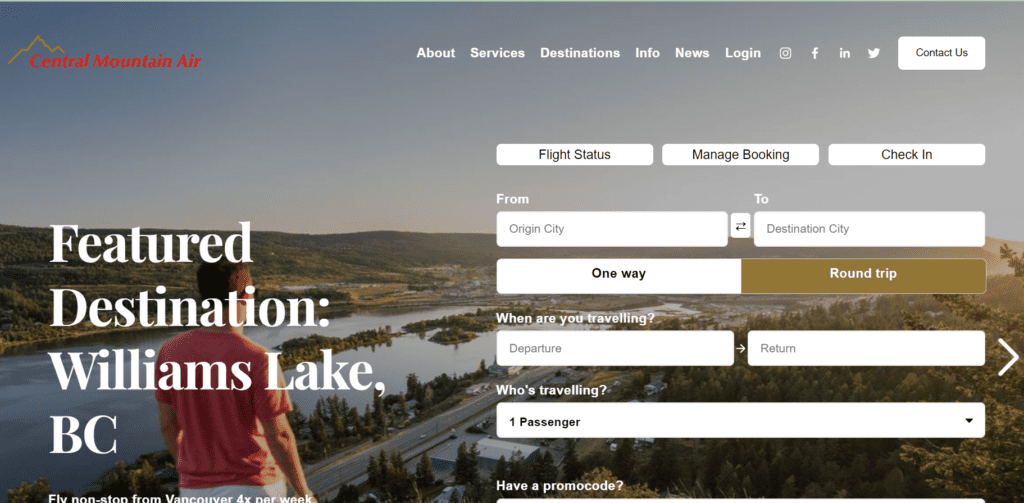 Central Mountain Air is a regional airline renowned for its exceptional service and commitment to customer satisfaction. It connects smaller communities with major urban centers in Western Canada, offering affordable fares, convenient flight schedules, and a comfortable travel experience. 
With a fleet of modern aircraft, CMA ensures safety and reliability, prioritizing punctuality and personalized service. As a community-focused airline, Central Mountain Air plays a vital role in connecting people and promoting regional growth.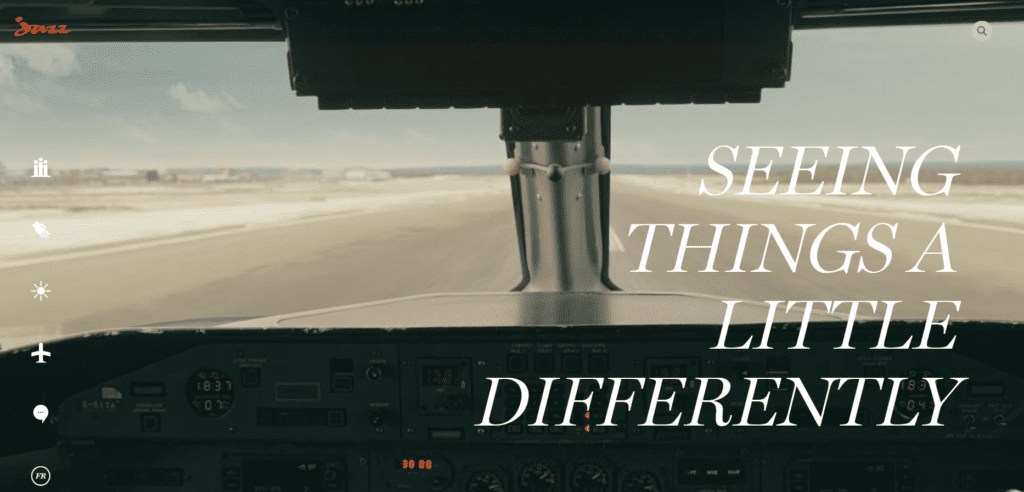 Jazz Aviation is a renowned Canadian regional airline offering seamless connectivity to smaller cities and remote locations. With their modern fleet, they prioritize safety, comfort, and punctuality. Their personalized services include convenient check-in options, warm in-flight hospitality, and tailored onboard entertainment. 
With Star Alliance membership, passengers enjoy various benefits, including mileage rewards, lounge access, and seamless connectivity with partner airlines. Experience the true essence of Canadian hospitality with Jazz Aviation.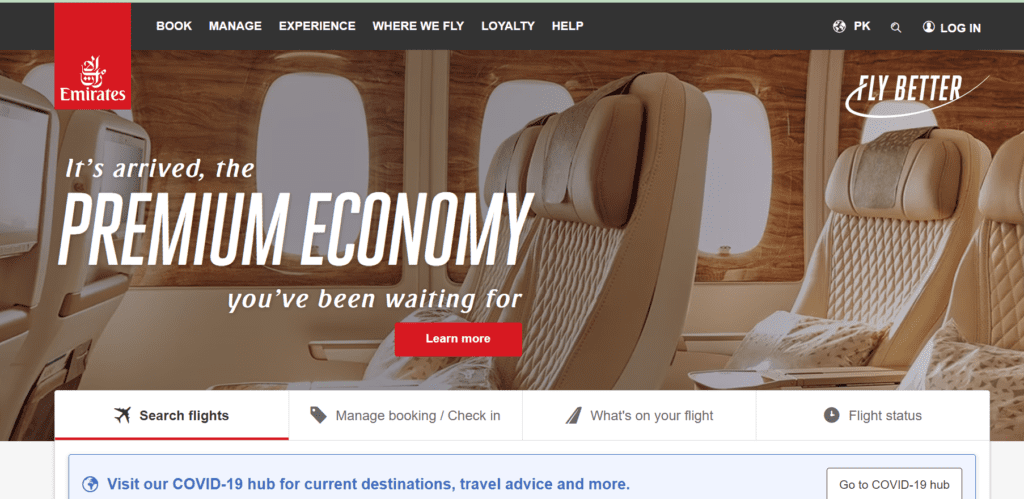 Emirates, a premier destination management company, offers bespoke travel experiences in the United Arab Emirates. Their services include luxury hotel bookings, private transportation, and personalized itineraries to explore the region's rich cultural heritage, stunning architecture, and breathtaking landscapes. 
They specialize in curating unique, tailor-made adventures, combining authentic local experiences with world-class hospitality. Their knowledgeable and multilingual team ensures seamless, unforgettable journeys, catering to diverse interests and preferences, creating a one-of-a-kind Emirates experience.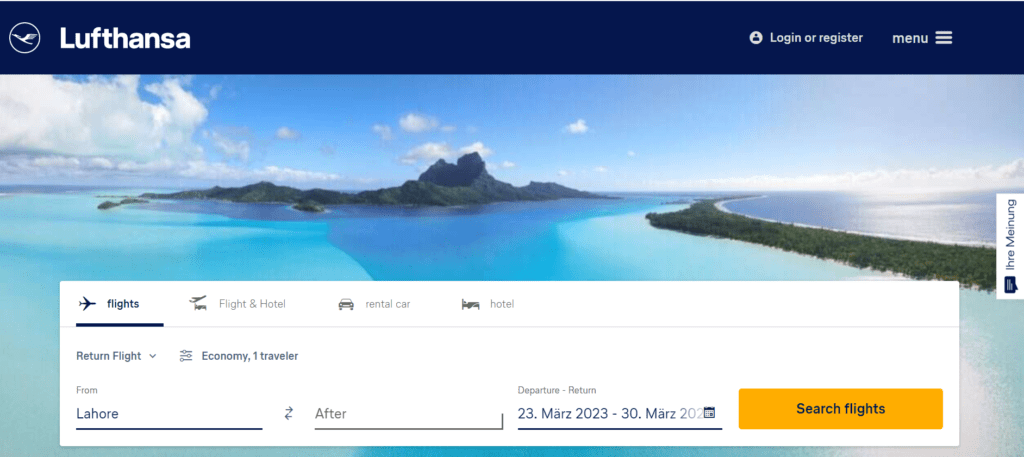 Lufthansa, Germany's flagship airline, offers a premium travel experience with exceptional features and services. Passengers enjoy a personalized in-flight entertainment system, gourmet dining options, and excellent customer service. Renowned for its punctuality and safety, Lufthansa boasts a modern fleet and eco-friendly operations. 
The airline's exclusive Miles & More program rewards frequent flyers, while the Lufthansa Lounge ensures utmost relaxation and convenience. Experience unparalleled luxury with Lufthansa's First and Business Class cabins, combining comfort, privacy, and world-class amenities.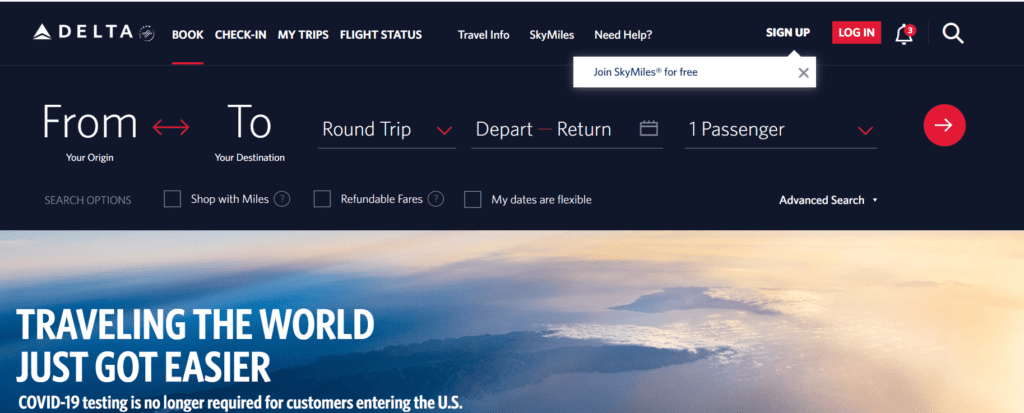 Delta Airlines, a leading global carrier, boasts unique features and services that set it apart. With its innovative Fly Delta app, passengers enjoy a seamless travel experience. The airline's state-of-the-art in-flight entertainment system, Delta Studio, offers diverse content to suit every taste. 
Delta Comfort+ provides enhanced legroom and priority boarding, while SkyMiles, its loyalty program, rewards frequent flyers with exclusive perks. Delta's dedication to sustainability is evident in its ongoing efforts to reduce carbon emissions and promote eco-friendly practices.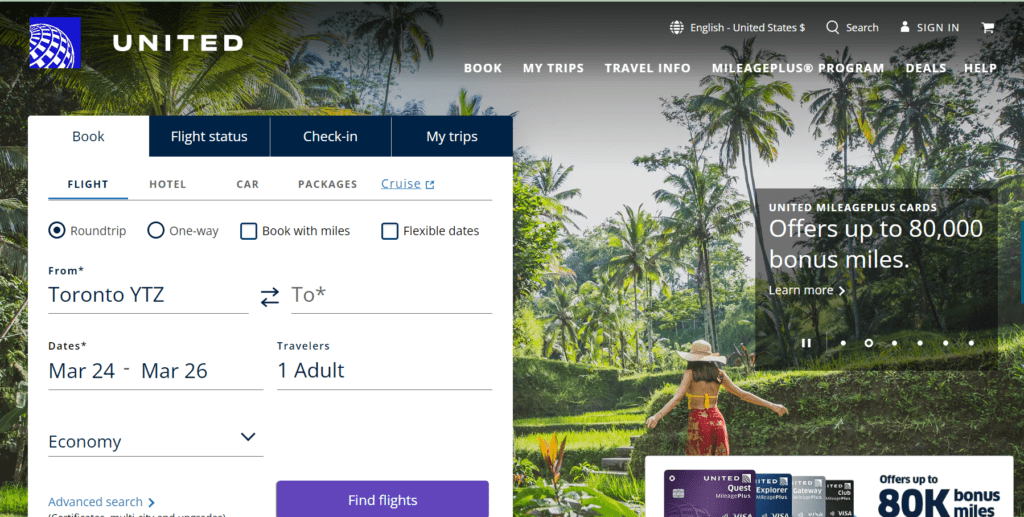 United Airlines offers a seamless travel experience with its extensive global network, modern fleet, and innovative features. Passengers enjoy onboard Wi-Fi, personalized in-flight entertainment, and United Polaris business class, providing luxurious lie-flat seats and premium amenities. 
The MileagePlus loyalty program rewards frequent fliers, while the United Club lounge offers exclusive relaxation spaces. United's commitment to sustainability and customer service makes it a preferred choice for today's discerning traveler.