Making a flight reservation is a crucial step in the travel planning process. Whether traveling for business or leisure, reserving your flight ahead of time ensures that you have a confirmed seat on the plane, avoid overbooking and higher prices, and gives you peace of mind for your travel plans.
Traveling by air is one of the most convenient and efficient ways to reach your destination. Whether for a family vacation, a business trip, or a visit to friends and relatives, making a flight reservation is an essential step in the travel planning process.
But with so many airlines, routes, and options available, it can be overwhelming to navigate the booking process. In this article, we'll simplify the steps and provide you with a comprehensive guide on making a flight reservation, so you can focus on enjoying your trip instead of worrying about the details.
Get ready to take off with confidence and ease.
Table of Contents
In this Post, You'll learn
How to Make a Flight Reservation
Step by Step Guide for Flight Reservation
How to Make a Flight Reservation
If you're planning a trip, you'll need to make the necessary flight reservations. This guide provides simple steps to make a flight reservation, so your journey is comfortable, convenient, and stress-free.
When choosing a flight, it's important to consider the options available, including the departure and arrival locations, flight duration, cost, and schedule.
You can compare different flights and their features on Skyscanner to determine the best fit for your needs. It's also recommended to check for any restrictions or travel restrictions that may affect your flight plans.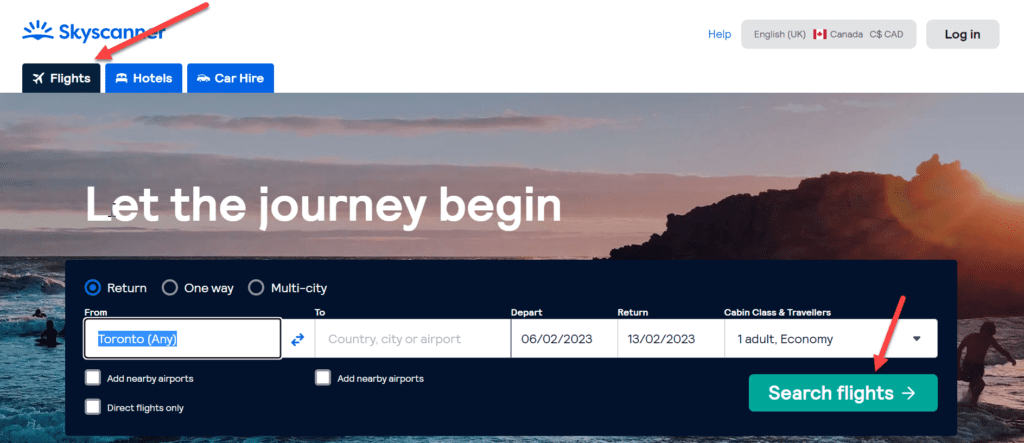 Upon landing on the Skyscanner website, you will be prompted to input your flight preferences. The available ticket options include Return, One-Way, and Multi-City, and you may select the option that best suits your travel needs.
Subsequently, you must specify your destination and preferred travel dates. Finally, you will need to provide the number of travelers and select the desired cabin class to complete the booking process.

Upon initiating the flight search, you will be directed to the next screen, where a range of flight options, including their respective fares, will be displayed.
You can then decide by selecting the flight option that best meets your needs and preferences. To proceed, simply click on the "Select options button."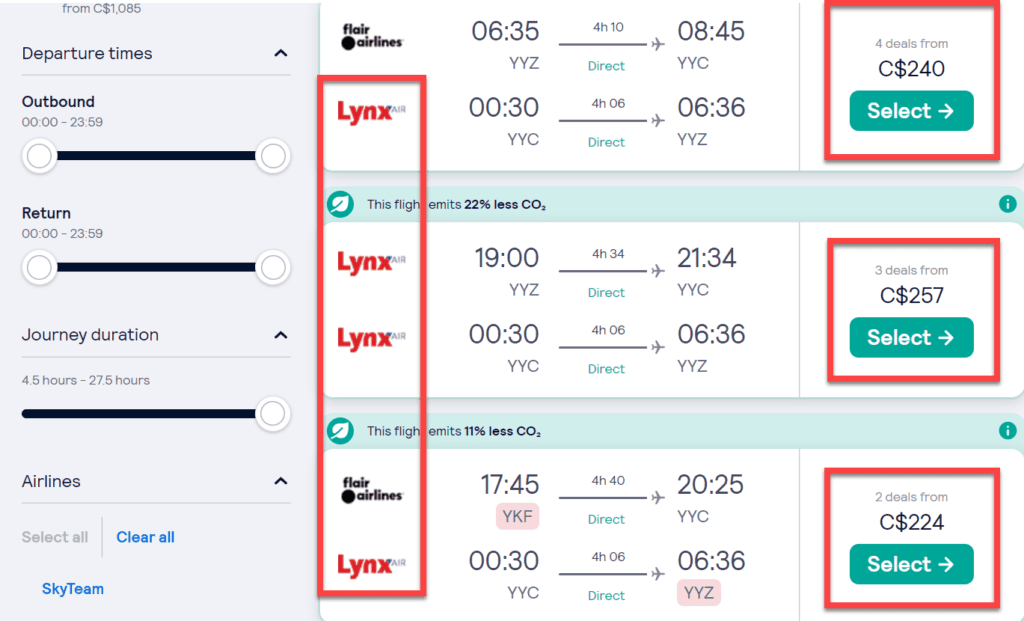 Subsequently, you will be directed to the next screen, which displays a variety of websites along with their associated reviews. This information will enable you to make an informed decision and select the website that best suits your needs. Make sure to read the instruction before proceeding.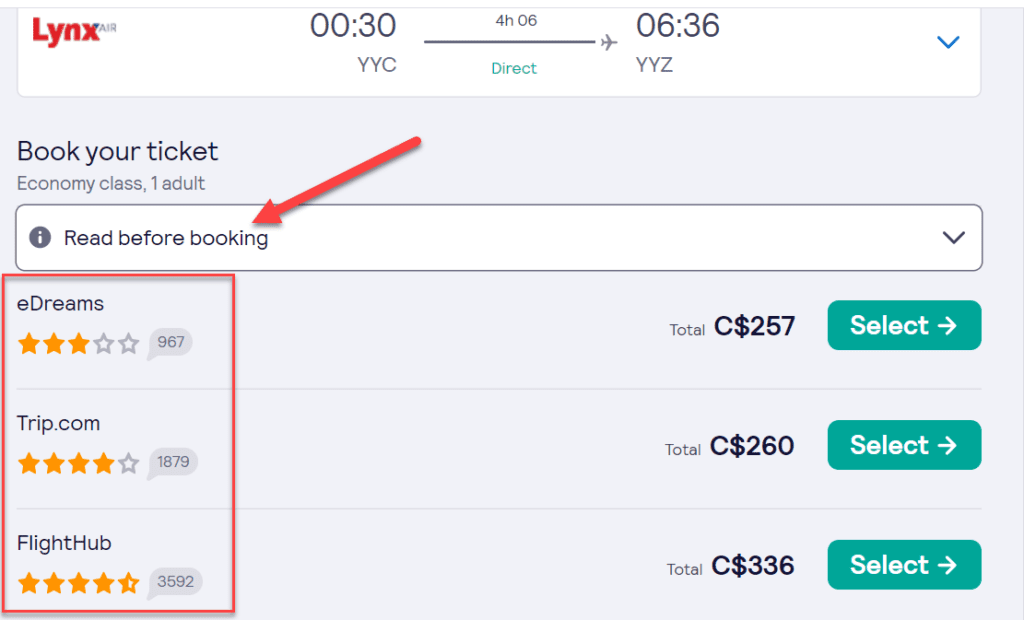 Once you've selected your preferred website, you will be redirected to that specific platform, where you will have access to your reservation confirmation and any other relevant details about your booking.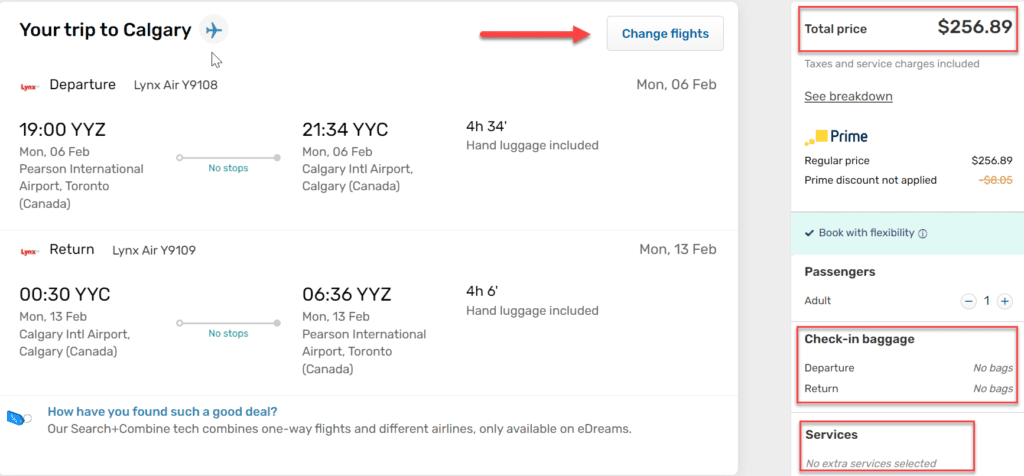 At this stage you must provide the necessary personal information to complete the reservation process at this stage. This information will typically include your full name, contact details, and possibly additional information, such as your passport or identification number.
It is important to ensure that this information is accurate and up-to-date, as it will be used for various purposes such as check-in, seat allocation, and baggage tracking. Furthermore, having accurate personal information will help to ensure a smooth and seamless travel experience.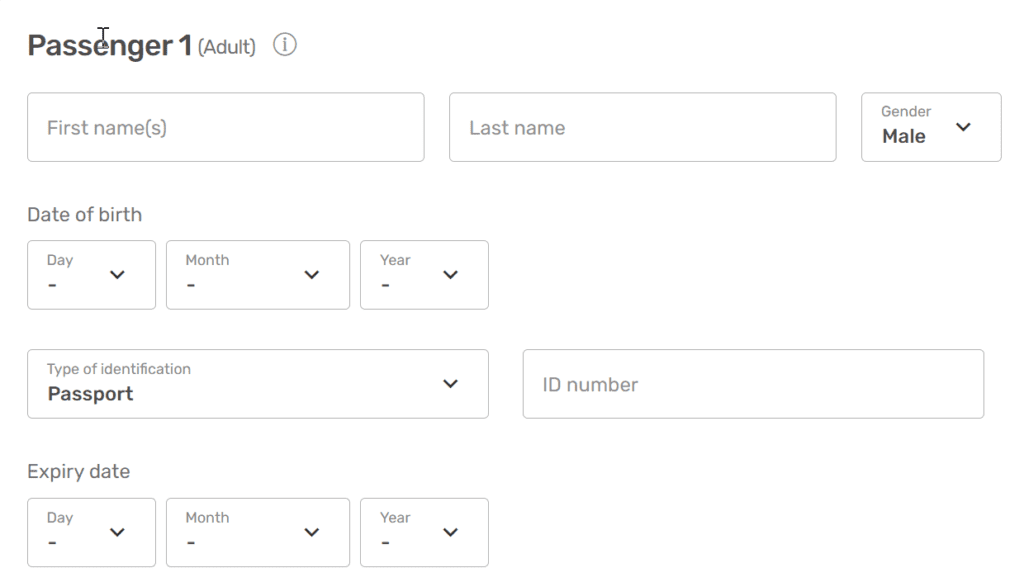 Now provide your contact information to facilitate the booking process and ensure that any necessary communication regarding your reservation can be properly conveyed. It includes details such as your name, email address, telephone number, and address.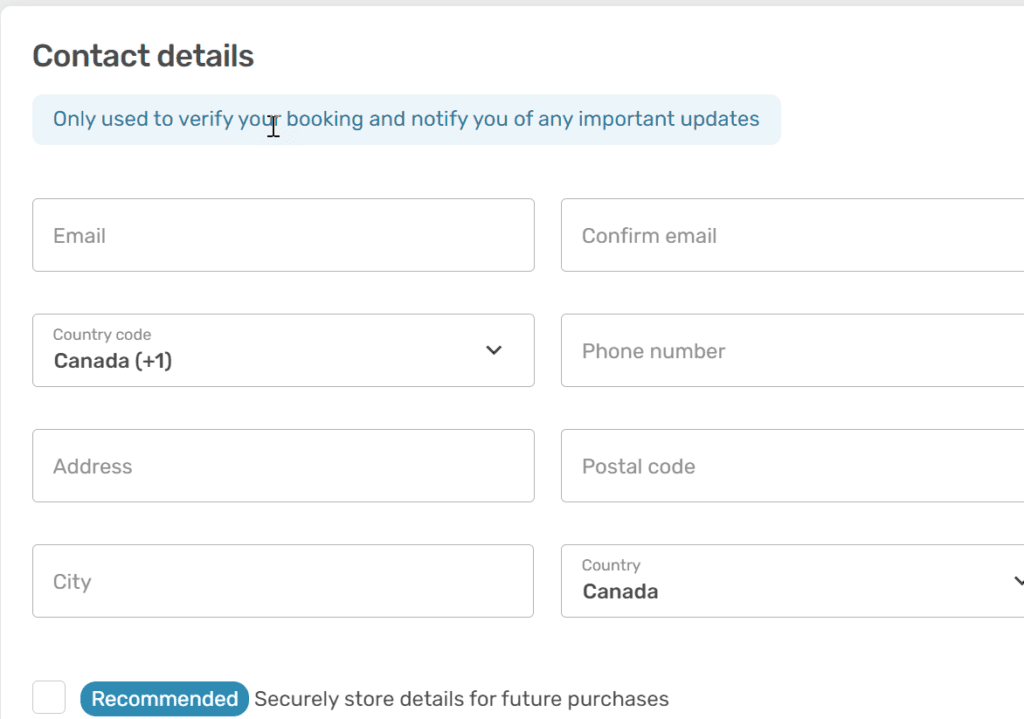 You have the option to avail of baggage service for an additional fee. This service allows you to handle your luggage easily and conveniently, ensuring that your bags are safely stored and transported.
With baggage service, you can travel without worrying about the hassle and weight of carrying your bags, allowing you to enjoy a stress-free journey.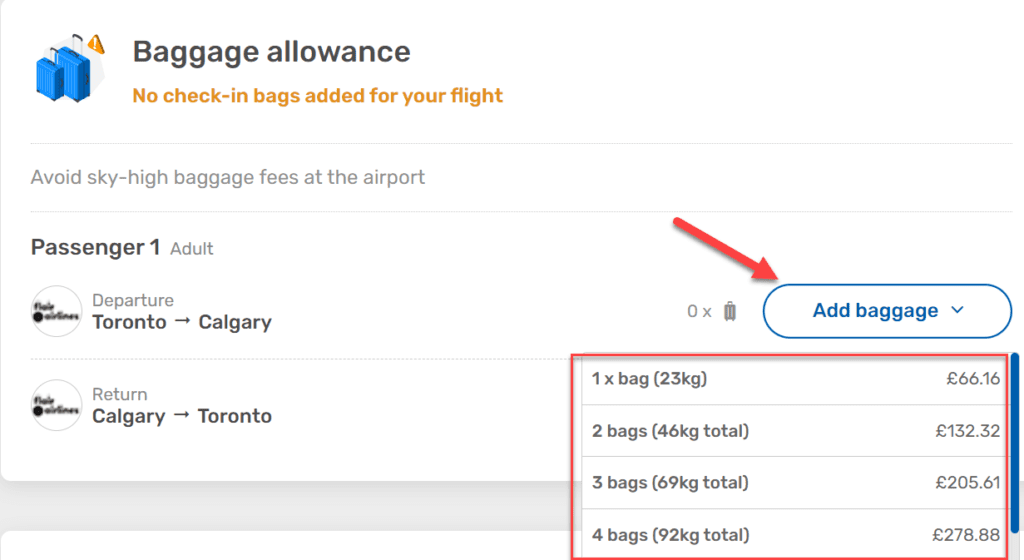 When purchasing your ticket, you can add COVID-19 insurance coverage for peace of mind. This insurance provides financial protection if you are diagnosed with COVID-19 before or during your trip.
With COVID-19 insurance, you can be covered for medical expenses, quarantine costs, and trip cancellations, ensuring that you are fully prepared for any potential disruptions to your travel plans.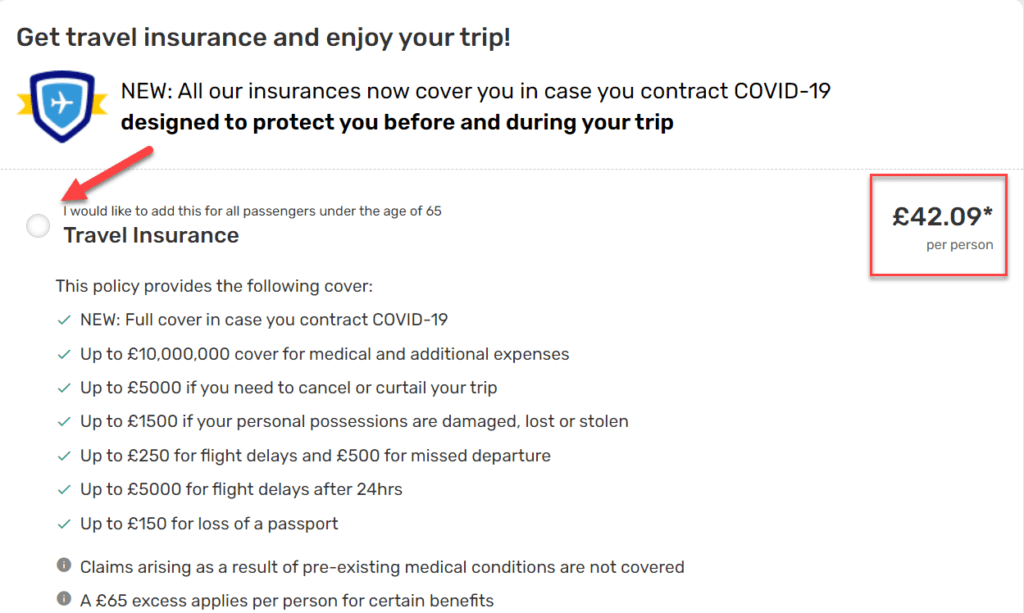 You must add a payment method to complete your booking and secure your seat. This can be done by selecting a credit or debit card or using an online payment service.
Once you have added your payment information, you can complete your booking and confirm your seat reservation. By adding a payment method, you can ensure that your travel plans are secure when you embark on your trip.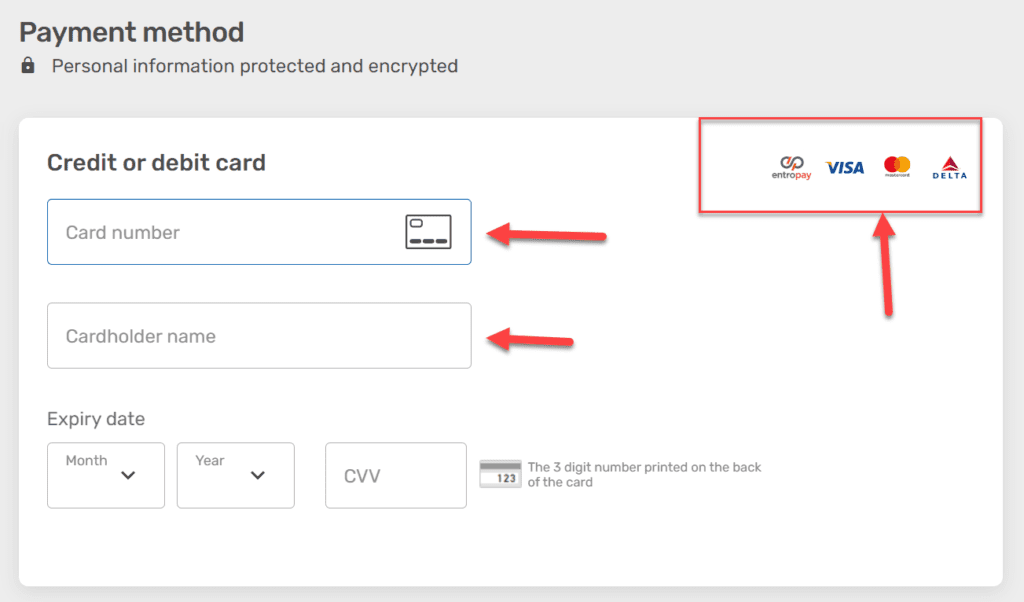 When purchasing your ticket, you may also have the option to purchase a refundable ticket for a higher cost. This ticket allows you to receive full refunds if you cancel or change your travel plans for any reason.

Congratulations! You have successfully purchased a ticket. It is important to save your booking details for future use and boarding purposes. This information may include your flight details, itinerary, seat number, and relevant travel documents.
By making this information available, you can easily reference it when needed and ensure a smooth and stress-free travel experience. Confirm your seat and finalize your boarding arrangements online or at the airport before your flight.
In conclusion, making a flight reservation is a straightforward process. It takes a few clicks, from choosing your travel dates and destination to adding additional services and payment information. The steps described above will allow you to book your next flight and secure your seat quickly.
Planning and making a reservation can ensure a smooth and stress-free travel experience. Remember to check in before your flight and bring along any necessary travel documents to ensure a seamless and enjoyable journey.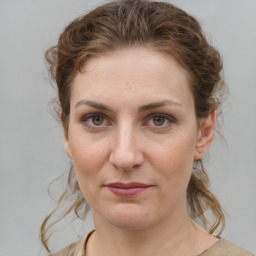 Mary James is a passionate aviation enthusiast and dedicated blogger who has carved a niche for herself in the world of airline-related content. She focuses on various topics, including airline news, industry trends, aircraft reviews, travel tips, and in-depth analysis of aviation policies and regulations. Her unique perspective and ability to break complex concepts into easily digestible content have made her a go-to resource for aviation enthusiasts and casual travelers.