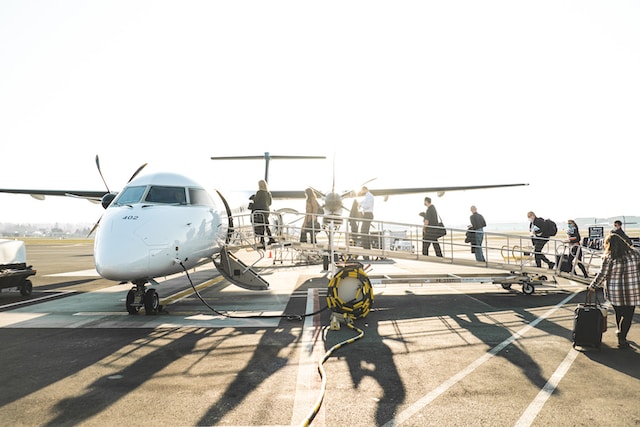 Navigating customs and immigration at Canadian airports can be complex, particularly for first-time travelers or those unfamiliar with the country's policies and regulations. Understanding these procedures is essential to ensure a smooth and hassle-free entry into Canada.
Canadian immigration policies are designed to facilitate the entry of visitors, temporary workers, students, and permanent residents while maintaining the security and integrity of its borders. 
These policies include various visa categories and travel authorizations that are subject to change, so staying informed is crucial.
Customs and Immigration Key Points
When returning to Canada, travelers must know the customs regulations and restrictions that apply to their situation. The following table summarizes key information found on the Government of Canada's travel website:
Topic

Details

Personal Exemptions

Canadian residents are eligible for personal exemptions based on the duration of their stay abroad

24 hours: $200 CAD

48 hours: $800 CAD

7 days or more: $800 CAD

Alcohol and Tobacco

Duty-free allowances apply for alcohol and tobacco products if you meet the minimum age requirements:

Alcohol: 1.14 L of spirits, 1.5 L of wine, or 8.5 L of beer or ale

Tobacco: 200 cigarettes, 50 cigars, 200 g of loose tobacco, and 200 tobacco sticks.

Currency

If carrying $10,000 CAD or more in cash or equivalents, you must report it to the Canada Border Services Agency (CBSA). Failure to do so may result in fines or penalties.

Food, Plant, and Animal Products

Restrictions apply to prevent the spread of diseases. Some items may require permits or be prohibited. Declare all items to the CBSA and follow their guidance.

Gifts

Gifts worth up to $60 CAD per recipient are duty- and tax-free. Gifts above this value are subject to duties and taxes on the excess amount.

Cannabis

It is illegal to transport cannabis across the Canadian border, regardless of the legality in the destination country.

Prohibited Items

Items such as firearms, weapons, explosives, and certain chemicals are prohibited or restricted. Check with the CBSA for specific regulations.

Reporting

Declare all goods, including purchases, gifts, and items acquired abroad, to the CBSA when returning to Canada. Failure to declare can result in penalties or seizure of goods.

NEXUS and CANPASS

Trusted traveler programs like NEXUS and CANPASS expedite border crossings for pre-approved, low-risk travelers. Consider enrolling to save time at the border.
Pre-arrival preparations are crucial for a smooth travel experience. Obtain necessary travel documents, such as visas or eTAs, based on your destination's requirements. 
Visas for Non-Exempt Foreign Nationals
Non-exempt foreign nationals must obtain a visa before traveling to Canada. It includes temporary resident visas, study permits, and work permits. Be sure to apply well before your travel date to allow time for processing.
Electronic Travel Authorization (Eta) for Visa-Exempt Travelers
Visa-exempt travelers, including those from visa-waiver countries and U.S. citizens, must obtain an Electronic Travel Authorization (eTA) before boarding a flight to Canada. This online application process is relatively quick and straightforward.
Benefits of Completing Declarations in Advance
Filling out customs and immigration declarations before arrival can save time and reduce stress at the airport. This allows travelers to focus on other aspects of their journey and helps ensure a smoother entry process.
How to Submit Advance Declarations
Advance customs and immigration declarations can be submitted electronically via the Canadian Border Services Agency (CBSA) website or mobile app. 
Be prepared to provide accurate and detailed information about your travel plans, personal belongings, and any goods you intend to bring into the country.
Arriving at Canadian Airports
Upon arrival at Canadian airports, travelers must go through customs and immigration checks. Keep valid documentation available, so biometric verification and document inspection can occur. 
Follow instructions from customs and immigration officers, ensuring an efficient and smooth entry process. Declare goods and personal belongings according to regulations.
Customs and Immigration Checkpoints
Upon arrival, travelers will be directed to customs and immigration checkpoints to present their travel documents, including passports, visas, eTAs, and customs declarations.
Biometric Verification and Document Inspection
Biometric verification, such as fingerprinting and facial recognition, may be required for some travelers. Ensure your documents are valid, up-to-date, and readily accessible for inspection.
Declaration of Goods and Personal Belongings
As Canadian customs regulations require, declare all goods and personal belongings, including currency and gifts. Failure to do so may result in fines or penalties.
Tips for a Smooth Customs and Immigration Experience
Be prepared, honest, and patient during the customs and immigration process. Have your documents organized and follow the instructions provided by customs and immigration officers.
Common Issues and How to Address Them
Common issues during customs and immigration include procedural fairness disputes, immigration fraud, and temporary resident visa or work permit problems. To address these issues, consult a legal representative or qualified immigration consultant for guidance.
Procedural Fairness and Handling Immigration Disputes
If you believe you have been treated unfairly during the immigration process, you have the right to challenge the decision. Consult a legal representative or immigration consultant for guidance on how to proceed.
Immigration Fraud Prevention and Awareness
Be aware of immigration fraud, such as false job offers or fake immigration consultants. Verify the legitimacy of any immigration services and report any suspected fraud to the appropriate authorities.
Navigating Temporary Resident Visa and Work Permit Issues
If you encounter issues with your temporary resident visa or work permit, contact the relevant government department or seek advice from a qualified immigration consultant.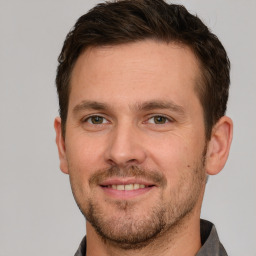 John Edward is an avid airline enthusiast and passionate blogger dedicated to sharing his love for aviation with others. With extensive airline industry knowledge, John's insightful blog posts cover various topics, from airline reviews and travel tips to industry news and updates. His engaging writing style and deep understanding of aviation make his blog a go-to resource for travelers and enthusiasts.