Are you preparing for an upcoming flight? Do you want to be sure that your reservation is in place and that you'll have a seat when it's time to board the plane? By taking the time to check your flight reservation, you can ensure that your travel plans are accurate and up-to-date, providing peace of mind for your upcoming journey.
With the right know-how and resources, anyone can check their flight reservations quickly and easily. This guide will explain how you can check your flight reservation online and over the phone.
How to Check Flight Reservation
To check your flight reservation, start by finding the confirmation or e-ticket number from your original booking confirmation. You can usually find this information in the same email or on the website where you originally booked the flight.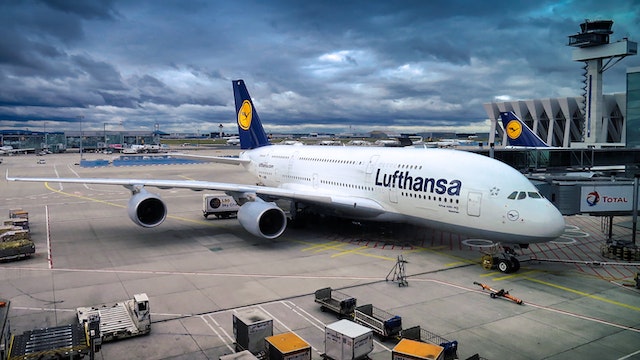 With this information, you can easily log onto the airline's website and search for your reservation using the confirmation number.
You can avoid travel issues by checking your flight reservation before booking. When viewing your reservation details, ensure all information is correct, including flight time, date, destination, and other details. After verifying everything is in order, you can print out your boarding pass or save it to your mobile device.
There are several methods available to check your flight reservation. Here are a few common methods:
1. Check Your Email
When you book a flight, the airline typically sends a confirmation email to the email address you provided during booking. This email will contain important information about your flight reservation, including the flight details and itinerary.
The first step to checking your flight reservation is to find and open this confirmation email. If you can't locate it in your inbox, check your spam or junk folder, as it may have been filtered there.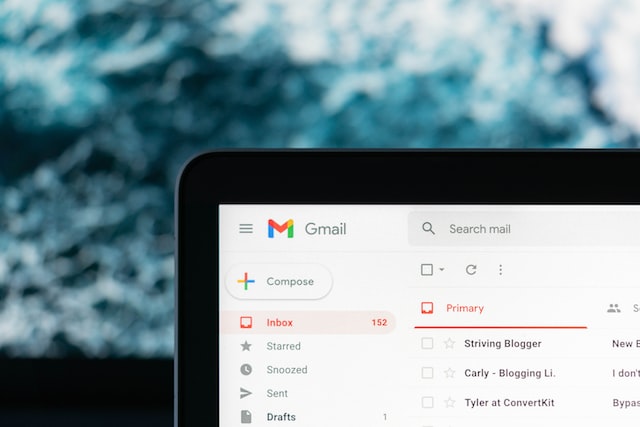 Once you have found the email, carefully review the information provided and ensure that all the details of your flight reservation are accurate. It includes the dates, times, and airports of departure and arrival, as well as the name of the passenger(s).
If you notice any discrepancies or errors, it's important to contact the airline immediately to correct them.
2. Check the Airline's Website
Many airlines allow passengers to access their flight reservations through their websites. Here's how to check your flight reservation using the Air Canada website:
Navigate to the Air Canada website at www.aircanada.com. Click on the "My Bookings" option at the page's top.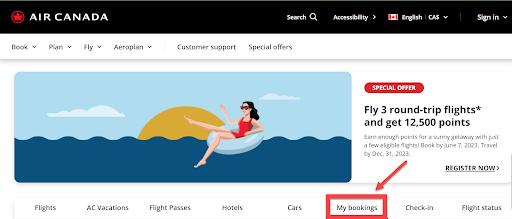 You will need to enter your last name and the booking reference number in the fields provided. Click on the "Find" button to access your flight reservation.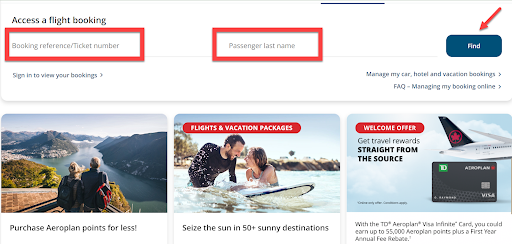 Review your flight reservation details, including the dates, times, and airport information, to ensure everything is correct.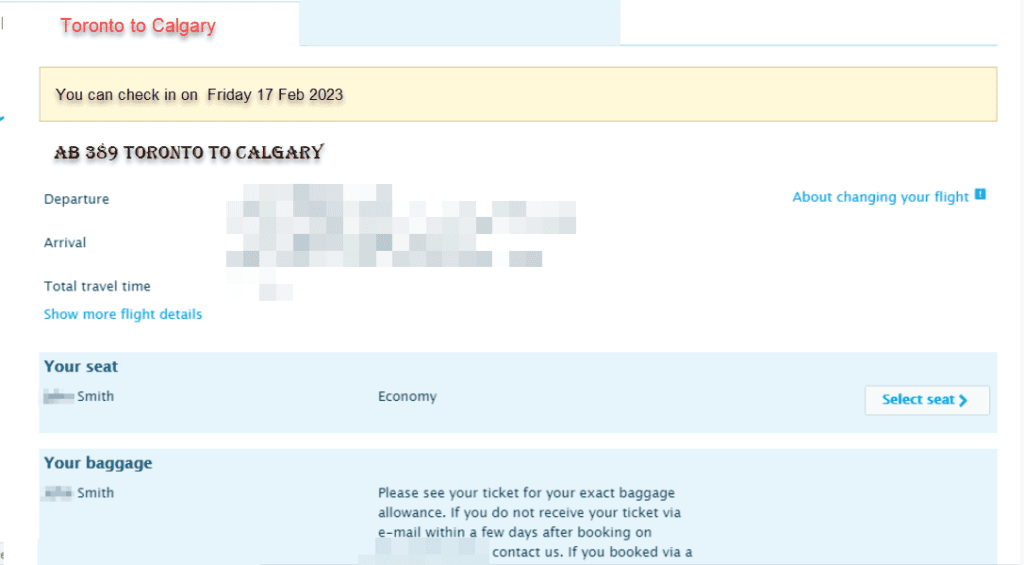 If you need to change your reservation, you can do so on this page by clicking on the "Modify" button. If everything looks correct, you can close the window and rest assured that your flight reservation is in order.
If the information you provided for your flight reservation is incorrect or the system cannot retrieve your reservation details, you may receive a message informing you of the issue.
It means that you might not be able to proceed with your travel plans as expected, and you may need to take steps to correct the problem.
Follow these simple steps to quickly and easily check your flight reservation using the Air Canada website. If you have issues accessing or modifying your reservation, don't hesitate to contact Air Canada customer service for assistance.
3. Contact the Air Line
If you cannot locate your flight reservation online or encounter any issues with your booking, you should contact the airline directly. The airline's customer service team will be able to assist you in resolving the issue and help you ensure that your travel plans are in order.
Here's a guide on contacting an Air Canada representative:
Visit the Air Canada website (www.aircanada.com) until you reach the bottom. Under the "Customer Support" section, click on the "Contact Information" link.

On the "Contact Us" page, you will see several options to contact Air Canada, including phone, email, and chat. Select the option that suits you best.
If you prefer to call Air Canada, locate the phone number on the "Contact Us" page. Dial the number and follow the prompts to speak to a representative. Note that Air Canada has different phone numbers for different countries, so select the appropriate number for your location.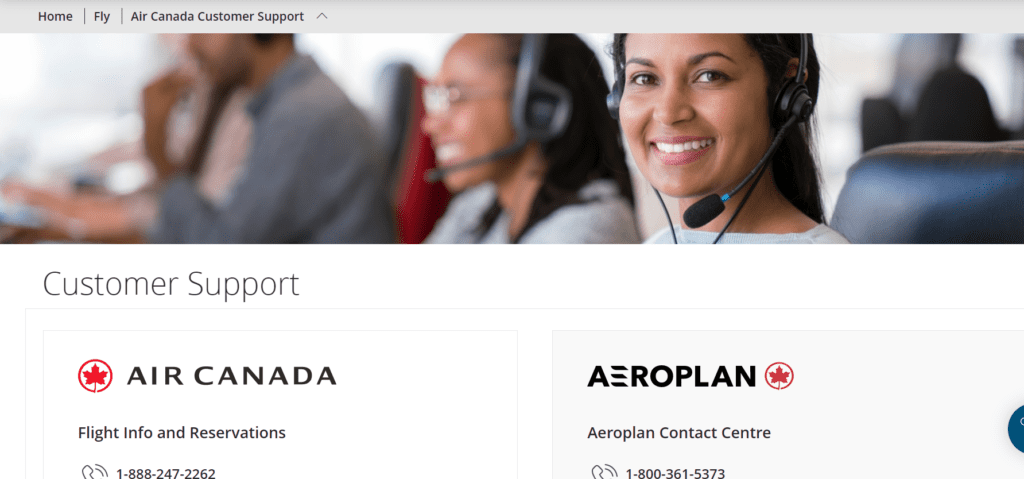 If they are relevant to you, you can also investigate other options such as Missing bags, Receipt requests, eCoupons, and Vouchers.

When speaking to an Air Canada representative, be sure to have your flight confirmation number and other relevant information readily available. It will help the representative quickly locate your reservation and assist you with any issues or concerns.
If you follow these steps, you can successfully contact an Air Canada representative and get the assistance you need..
Why Is It Important to Check Your flight Reservation ahead of Time
It is important to check your reservation to ensure all the details are correct. It includes double-checking such items as the dates, times, and locations of your travel plans. In addition, make sure the price you paid for your reservation has not changed or any additional fees have been added.
Checking your reservation ahead of time is also helpful in ensuring that any special requests you submit for your reservation, such as seat assignments, meal preferences, and more, are all taken into account. Traveling can save a lot of hassle and frustration if all the details are correct.
Wrapping Up
To summarize, there are three easy ways to do so. First, you can check the confirmation email from the airline sent after your booking. Second, you can use the airline website to look up ticket details and reservations.
And thirdly, contacting customer support is another option for checking your flight reservation. All three of these methods are easy to do, and you can quickly find out the details of your flight reservations.
Therefore, checking your flight reservation is relatively simple, no matter which method you choose. With this guide, you should now be comfortable and confident in checking your reservation so that you can travel knowing your booking is secured.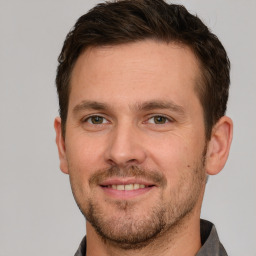 John Edward is an avid airline enthusiast and passionate blogger dedicated to sharing his love for aviation with others. With extensive airline industry knowledge, John's insightful blog posts cover various topics, from airline reviews and travel tips to industry news and updates. His engaging writing style and deep understanding of aviation make his blog a go-to resource for travelers and enthusiasts.